The ceremonies I officiate for you include: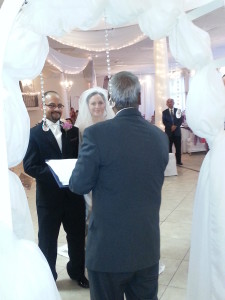 Commitments (same sex and heterosexual)
Funerals and Memorial Services
House and Business Blessing
What Type of Ceremony do You Require?
My focus is officiating religious, spiritual or non-religious ceremonies. I draw from my knowledge of various religious belief systems. I pay close attention to what you want to experience on this important day. I delight in providing both compassion and flexibility. The ceremony, designed for you, will always be a strong reflection of your personal beliefs and those of your partner, family and loved ones.
Weddings: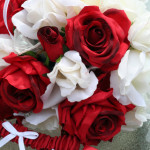 Congratulations on your decision to marry! As a wedding officiant, my passion is creating a ceremony that reflects your love for each other, your joy and your shared beliefs and values. Whether you prefer something religious, spiritual, non-religious or somewhere in-between, it's up to you. Together, we'll explore how to best express your deep love through the chosen readings, vows, prayers and values you hold dear.
Vow Renewal: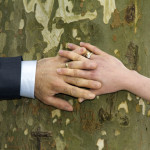 It's wonderful when love sustains and surrounds us, and, we honor that love after years together by renewing our vows. Being aware of the importance of your marriage in both joyful times and challenging ones can bring a husband and wife closer together. Acknowledging the love you've shared as a couple can strengthen your bond for years to come. You can create your own renewal vows, in your own words from your present moments. Or, I can provide the words and vows for the two of you.
Commitment:
It is my privilege to officiate at commitment ceremonies for same sex partners as well as for heterosexual partners. A commitment ceremony holds the same intention as a wedding ceremony.  It offers an opportunity for friends and family to support you and bear witness to your love together as you make your vows to each other.
Baptism: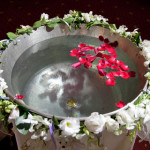 A baptism is a joyful occasion. Whether the person baptized is an infant, a child or an adult it's a sign of starting fresh and choosing a life of faith. A sacrament of the Christian faith, baptism can take place in your home or wherever you choose. It's my great pleasure to officiate baptism ceremonies.
Funeral / Memorial Service: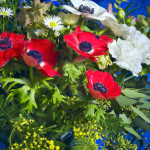 Whether your beliefs are religious, spiritual or secular, I support you in creating a meaningful memorial that honors and pays tribute to a life.
First, we set up a meeting.  At this time you share the unique stories, pictures and experiences that defined your loved one. These shared memories allow me to co-create a "celebration of life" with you. Based on our conversations, I put together and deliver a funeral designed to joyfully remember the spirit, the character and the story of your loved one who has passed away.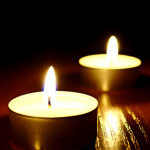 In all I do, you have my personal assurance I'll work together with your needs and wishes to officiate an end-of-life ceremony with warmth, dignity, reverence and compassion. It is my privilege and honor to perform a funeral that provides comfort and begins the healing process for you and everyone present.
The funeral service can be performed at a funeral home, a private home, at the gravesite, or, at the venue of your choice.
Let the blessings and warmth flow in your home. Let happiness, light, joy and serenity flow through your home.
I encourage you to consider a house blessing.
Business Blessing: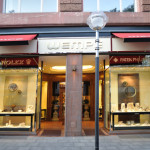 Let prosperity and excellent results flow forth in your business. Let blessings and goodwill come happen in your business dealings.
I encourage you to consider a business blessing.